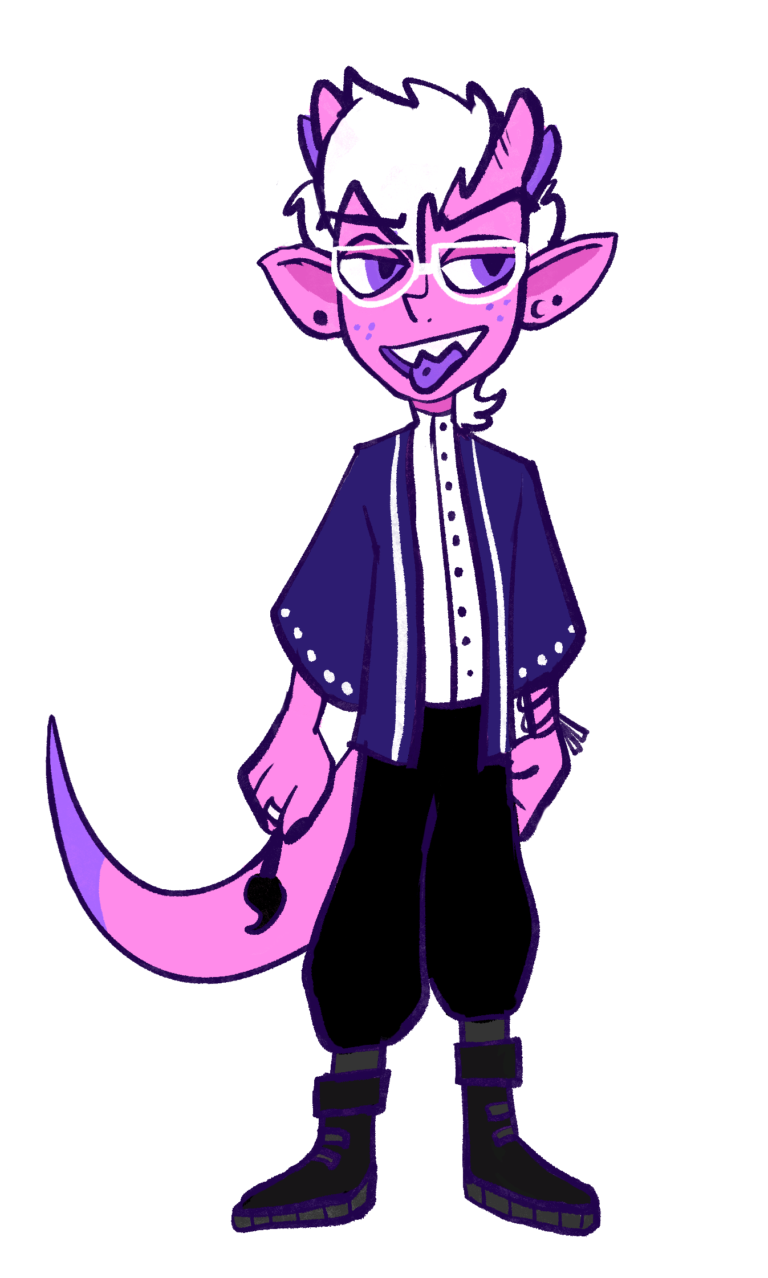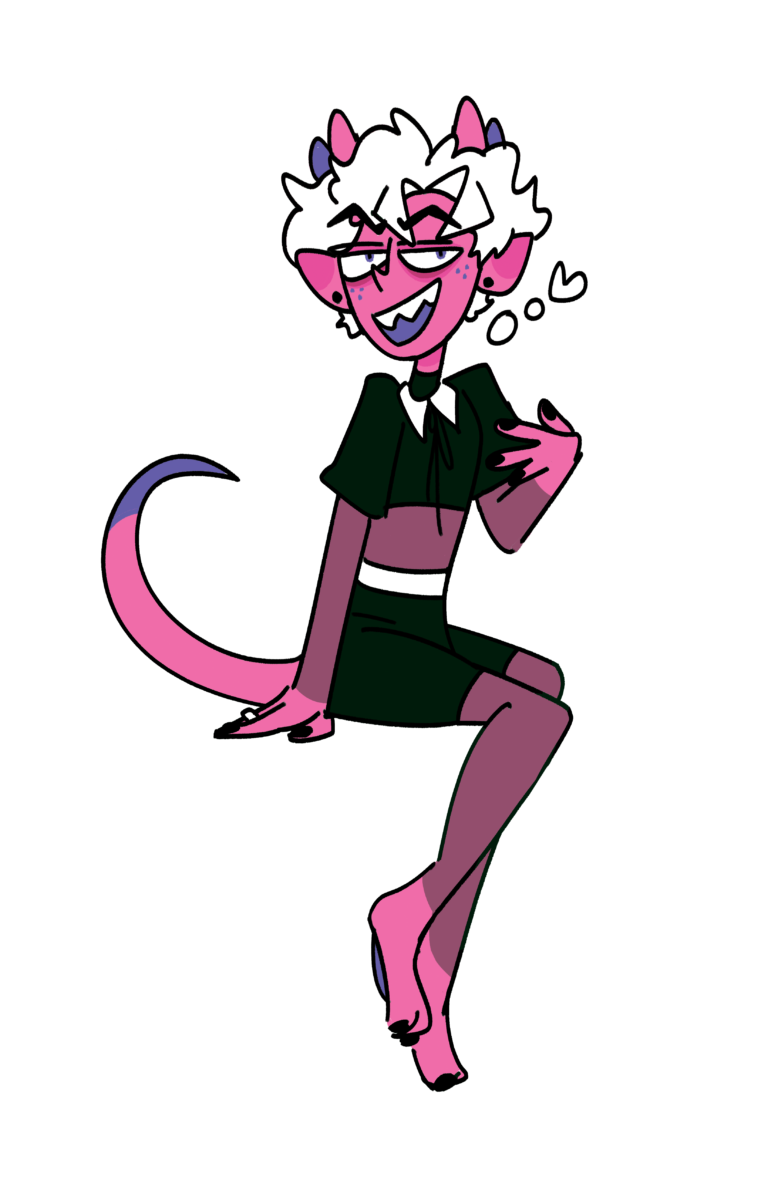 26 | 5'3″ | he/they | tiefling | artificer | wizard
Talmage is a yappy force of anger and sarcasm whose gut reaction to being given an order is to do the exact opposite.
After his wizard school was destroyed and his magic was taken from him, Talmage invented an entirely new form of spellcasting using ink and spite. Revenge on his attackers became his only goal, though the most he accomplished was petty vandalism.
Lately, he can be found working with a clown resistance group to overthrow an evil megachurch. He also may have fallen in love? He isn't sure which of these is worse.
fuck the police!!!!!
spiteful disaster brat
built his magic out of a box of scraps
updated: 10/25/22
things i wrote that sound cool but don't belong anywhere anymore
He was conditioned to believe that the magic he could do, as well as his very existence, was inherently evil. After bowing his head for too many years, he grew rebellious and bitter towards the organization that repeatedly beat him down.