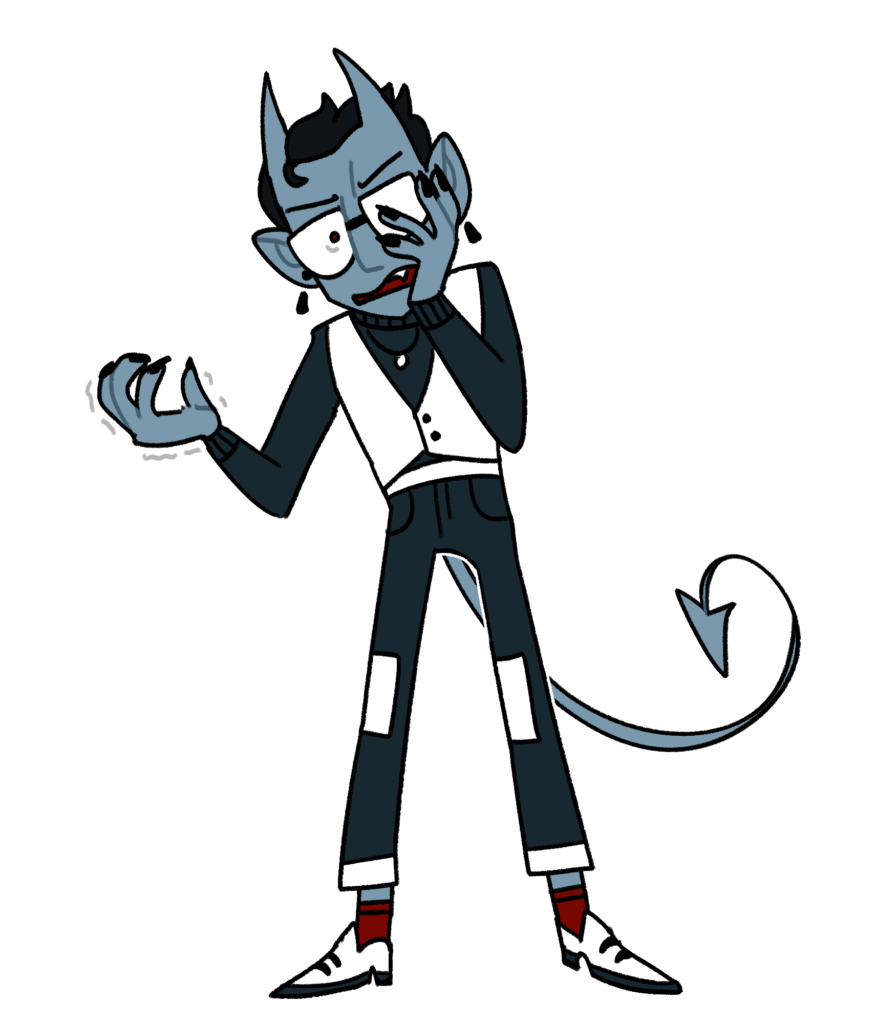 27 | 5'11" | he/him | tiefling/dhampir | warlock (undead)
Once an antisocial art student, Levi's life was ruined the day he was attacked by a vampire on the way home from critique. Instead of killing him, however, the vampire offered to "make a deal." Unsure what that meant, but not keen on dying just yet, Levi agreed – and became the vampire's warlock!
He was not expecting the agreement to turn him into a vampire, too.
Months later, after trying (and failing) to cope with his new lifestyle, Levi decided he'd had enough. Ditching his hometown and the creepy guy stalking him, he traveled to Blackstar Academy, hoping someone there knew enough about necromancy to reverse his undead state.
art student turned vampire
trying to shake a stalker
a little stupid
updated: 8/18/22