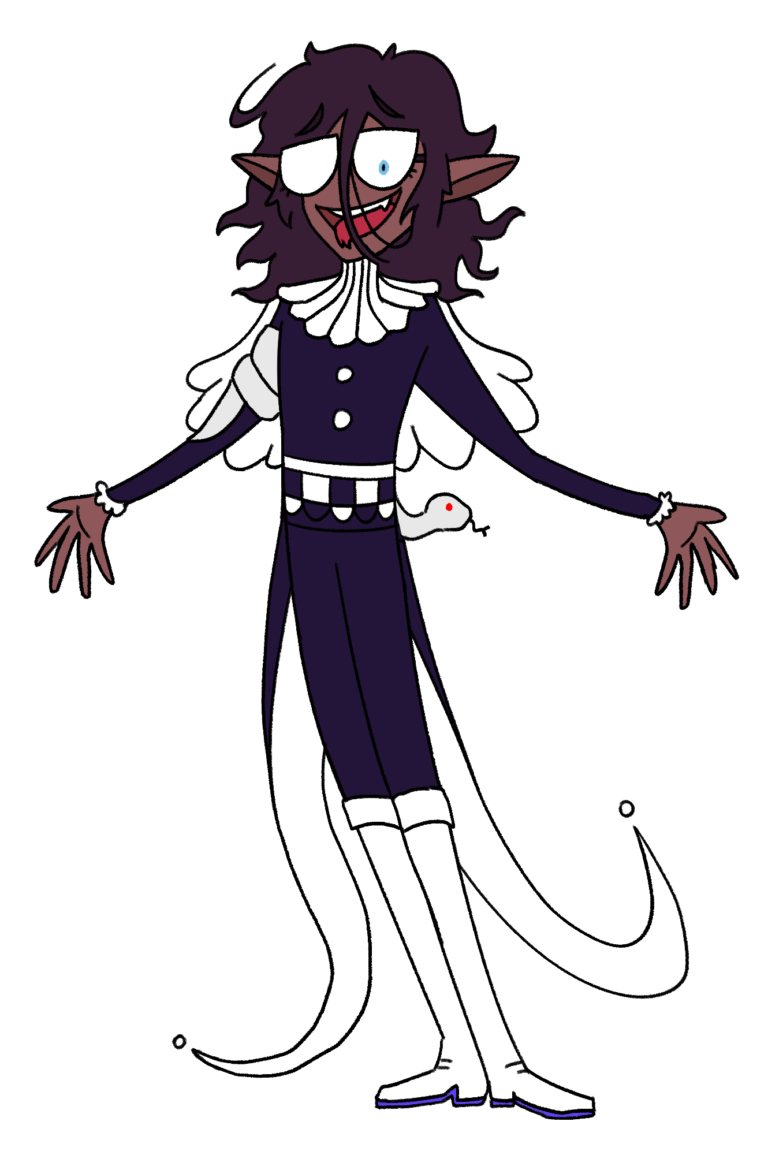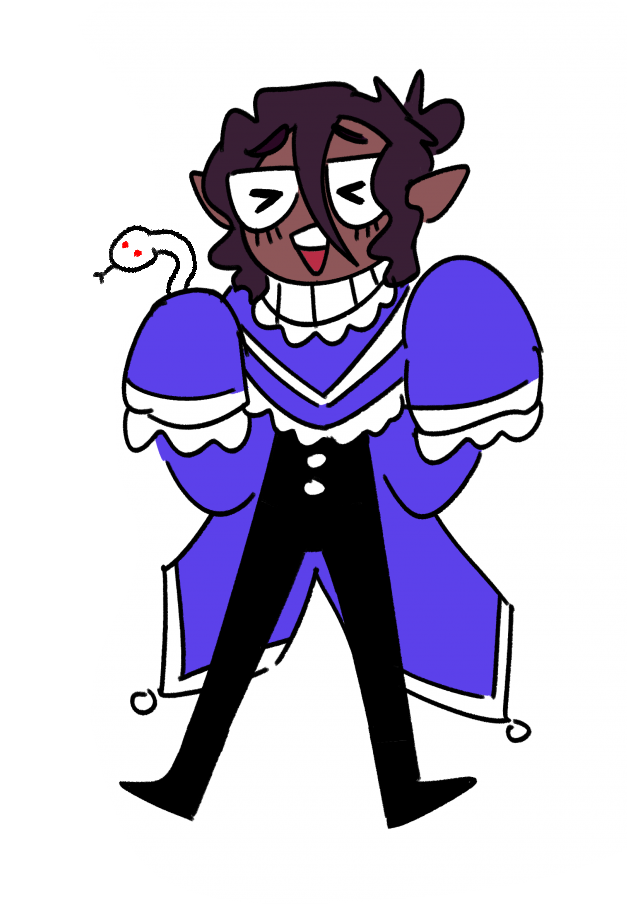 25 (physically) | 5'11" | they/them | whisper elf | witch
Salem! Salem is … Salem is … what is Salem? You aren't sure, and you're a little afraid to find out.
Salem is a giddy little freak with absolutely no tact or grace in social situations. They will say the most whack shit you've ever heard with a smile and then cheerily wait for your response. It's almost as if they … enjoy making others feel uncomfortable?
When they aren't skeeving out everyone around them, Salem spends their time glued to their boss's side, making him uncomfortable instead.
yandere jester
no boundaries
thrives off your discomfort
updated: 7/19/22