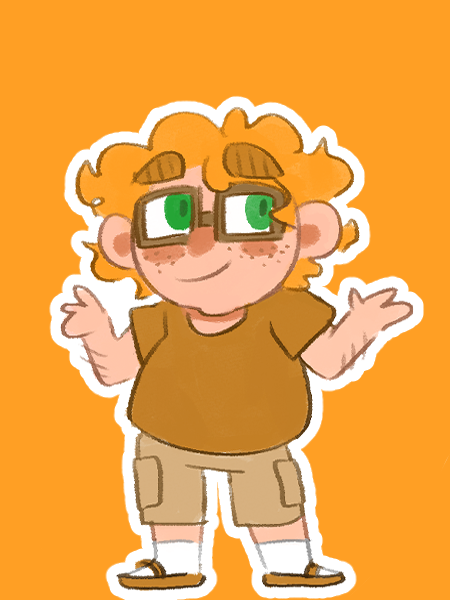 5'5″ | he/him | human | wizard sorcerer
Tanum is excited about literally everything all of the time. His hair is a permanent mess, he's pudgy and short and adorable and his eyebrows are gigantic. I love him
He was cursed as a kid so none of his magic came out right for a while. Lots of stuff got set on fire and he grew trees where trees should not be grown.
He once asked someone to remove his still-beating heart (not a metaphor) and has died numerous times.
But Havi is a cleric so it's fine!
quick look
dangerously curious
can't control his magic
a disaster
updated 12/20/21
x
picrew
writing
cosplay
video game
misc
x
placeholder tab until i fix my broken images lol
picrew
writing
cosplay
video game
misc