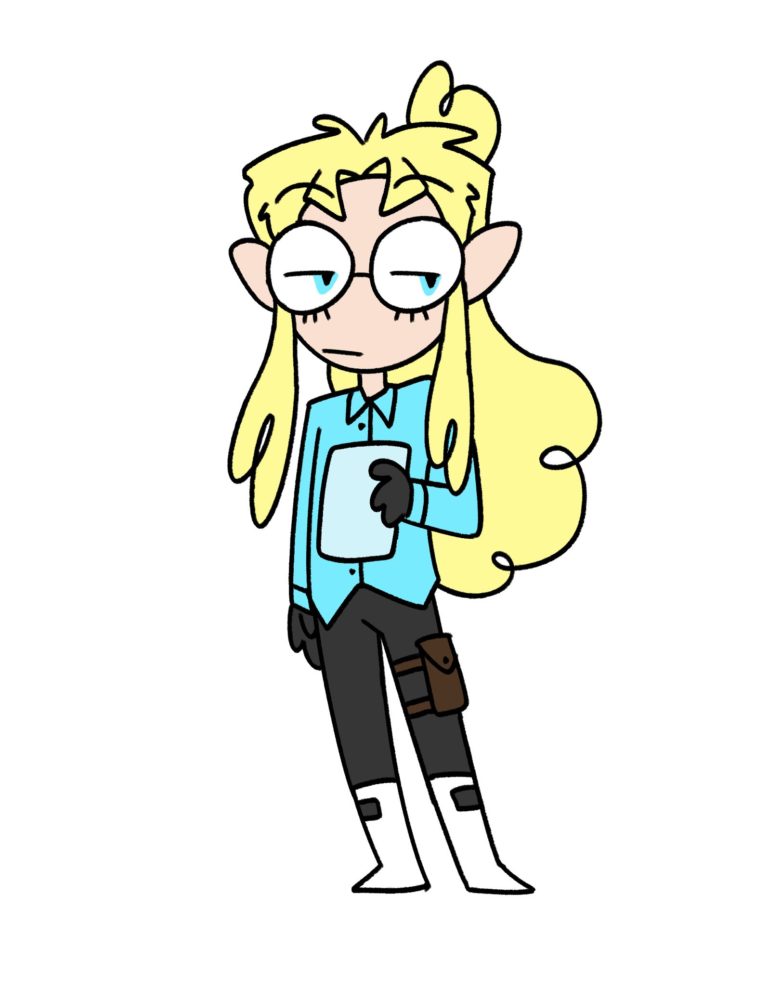 old | 6'1″ | he/him | half-elf | cleric (knowledge) / wizard
You know the feeling of relief you get when the event you don't really want to attend gets canceled and you're allowed the unplanned luxury of spending the night in?
Havi has always carried the general disposition of a crotchety old man, has lost every physical contest with every child he's engaged with, and does not want to be here right now. He's extremely invested in unique magical practices (for purely selfish reasons) and enjoys collecting magical items (only to hoard and never use them).
He can typically be found at his arcane artifact shop and home, dabbling in the taboo and hoping he doesn't actually get any customers.
magic item hoarder
astral-projecting introvert
do not perceive him
updated: 03/05/22
cleric upbringing
Havi is a cleric, but he only became a cleric because his parents wanted him to. By the time Havi realized he wasn't super Into the whole thing, it was too late for a career change.
He was like that atheist kid whose parents are religious as hell so he still had to go to church and pretend like he gave a shit. This worked out fine, because the god he eventually chose to worship was Boccob – a god who literally does not give a fuck if you worship him or not, just so long as you are pursuing knowledge of magic and acquisition of cool magical items.
Currently, Havi has the bare minimum to worship his god: a shitty altar hidden in a closet under the stairs that he mumbles at every once in awhile.
running away with tanum
Havi and Tanum moved out and decided to get their own place outside of central Litor. Together they lived their lives for a while, doing small jobs for money, Tanum had a garden so they could feed themselves, etc. It was nice, quaint, and they had fun. It was as fun as the first year of living with your best friend could be.
Eventually, after a few years of settling down, their little house in the middle of nowhere became a sort of hub for cool magic junk.
It started out as just a personal collection, but word started getting out within the community of things they had on-hand, services they could offer, etc. Havi was a cleric so could offer healing services and home remedies, and eventually their item collection and library grew so large they started running an actual pawn shop.
People would come in and trade cool stuff for other cool stuff. They got to see a lot of really unique things and make a lot of other people happy and spread knowledge.
(They also stole some of the items from people Havi believed didn't deserve them.)