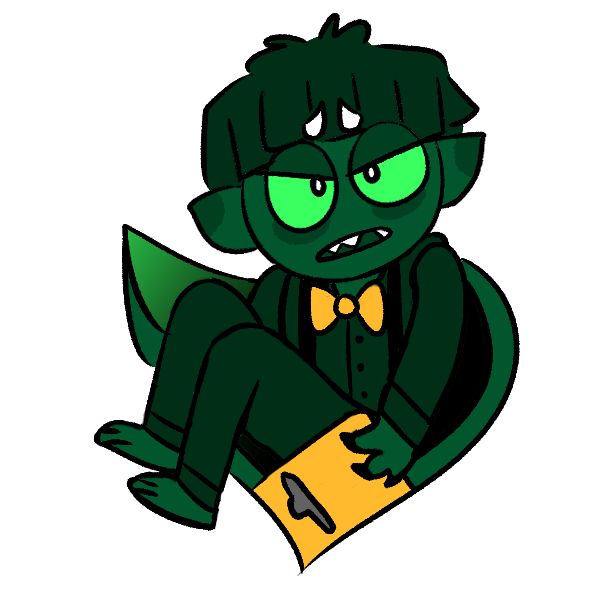 adult | ~5'7″ | he/they | half-elf demon | wizard warlock (?)
Wallowing in a long depression had turned Nero into quite the jaded being.
His attempts to fix the demon inside him were going nowhere, people all around him were happy and fulfilling their lives while Nero was stagnant; all because of one selfless mistake.
While not exactly the new Envy demon, Nero slowly became a runner-up. Despite eventually gaining his own power and influence, Nero still stuck right by Monty's side, fearful of the unfamiliar.
♫
playlist analysis
doom sock
he's not actually this cool
we know where you sleep
still not this cool, but a great vibe
black eyes
the true Envy still sits in a jar atop Monty's mantelpiece …
witness me
did I fall into darkness? or did I turn onto something more illusory?
look what you made me do
the old Nero can't come to the phone right now :/
all is all all should be
as I fade away you come to be & when the cycle ends, it begins with an unfamiliar me
everybody knows my name
was it you, or I who turned? whose fault is it that I must burn?

the moon / awake
I'd bare you my heart if I knew that it was still there
fanfic
cosplay
video game
misc