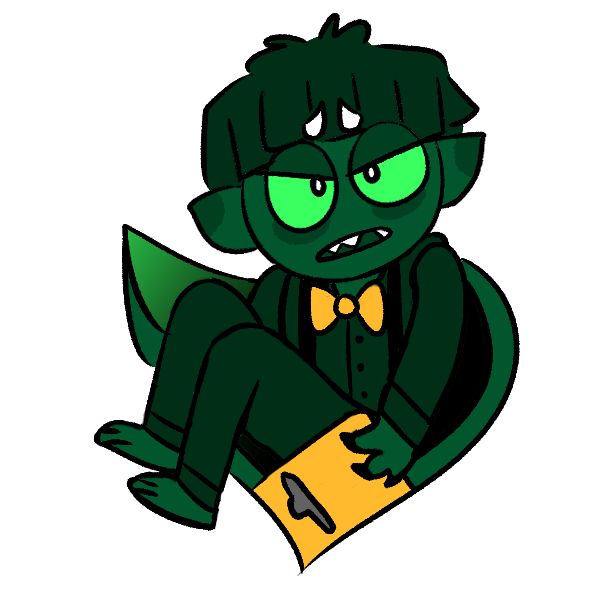 50+ | ~5'7″ | he/they | part-demon | warlock (monty)
Wallowing in a long depression had turned Nero into quite the jaded being.
His attempts to fix the demonic energy inside him were going nowhere, people all around him were happy and fulfilling their lives while Nero was stagnant; all because of one selfless mistake.
While not exactly assuming the role of the new demon of Envy, Nero slowly became a runner-up. However, despite eventually gaining his own power and influence, he still stuck right by Monty's side, afraid of the unfamiliar.
evil. (sort of)
clipboard perfectionist
depressed kiss-ass
updated: 7/14/22