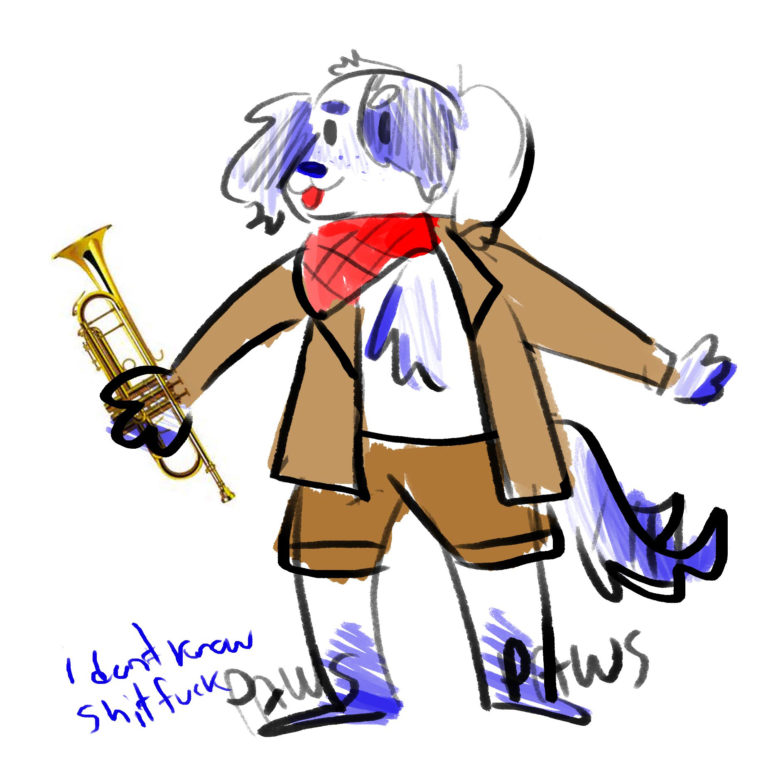 he/him | border collie | fighter (protection/defense) | paladin (devotion)
Coming from a large family of cemetery workers, Bucket was but a lowly gravedigger. After backseat-driving one too many coronary reports, it became apparent the only thing he was passionate about was how the murders happened – not what to do with the body.
Bucket now works as a self-employed detective, though he's not very good at putting the information together in a successful way. Everything has to be a dramatic murder mystery, even if the problem is a simple cat in a tree.
excitable sparkledog
self-proclaimed detective
trompet
updated: 7/21/22