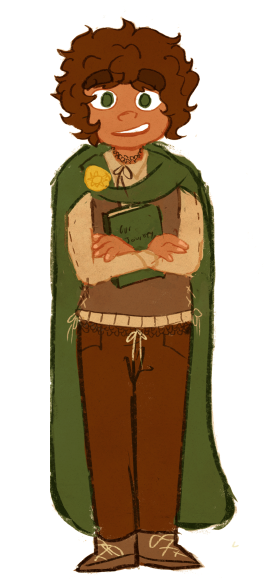 AGE | BIRTHDAY  20's | October 5th (Do Something Nice Day)
IDENTITY  male | he/him | asexual demiromantic
BODY  5'4″ | tubby  | farm boy | hella eyebrows | anime frodo
RACE  half-elf
CLASS  cleric (sun & good)
DEITY  Pelor
PROFESSION  demi-god
ALIGNMENT  neutral good
ZODIAC  Libra
lanterns ★ glowing glass birds ★ scrapbooking
as innocent and pure as the driven snow, Artie was raised to always see the good in others. this may seem like a positive trait, but time & time again his characteristic has proven to be a little tiring on his companions; especially in a world of bandits & demons.
he is best friends with a prostitute & never forgets his lantern.
(from charahub)
personality
HE'S LIKE ME EXCEPT LESS SCARED
HE'S REALLY GOODHEARTED LIKE SUPER SUPER NICE AND TRIES TO ALWAYS LOOK ON THE BRIGHT SIDE
BUT HE'S NOT CRAZY WITH GOOD
LIKE HE'S NOT LAWFUL GOOD HE'S JUST??? GOOD
HE'S A GOOD DUDE AND WILL TRY AND MAKE YOU LAUGH AND SMILE AND SUNSHINE EVERYWHERE
he's super modest tho like it's hard for him to genuinely accept thanks he'll be like oh yeah np but he feels like it's his job to do favors for people like he owes it to everyone so when they're thankful it's like ??? dude i'm just doing my job why are you freakin
appearance
Hair is a brunette mess, he has a square jaw, a button nose, and sort of sideburns?? His hair covers them up though. He's in shape but he's not like HOTTIE WITH A BODY WOW unless you look closely. His natural skin is sort of pale since he's part elf but he spends a lot of time outside so he's developed a nice tan. (so his skin is probably the same as a normal human's??) His hair can be arranged to cover his pointy ears, since they aren't anime-pointy.
(CLOTHING) A lot of ties because why not.
occupation
previously did farmwork and apprenticed at the local church
family
Since Artie a half-elf, his parents decided to give him a name for each half, resulting in the name Artemis Alderina. They live in the outskirts of human town (name?? i forgot) on a farm run by his parents, Anion and Natalie. They also work at the local Pelorian temple of worship, spreading and teaching the word of Pelor.
backstory
Artie grew up being taught about Pelor, the god of Sun, Light, Strength, and Healing, by his father. His childhood consisted of manual labor on the farm and attending church gatherings. At the age of 18, Artie was allowed to start the combative portion of his Cleric training. He learned a bunch of really cool shit but if you ask him, his crowning moment is when he was taught the BLESSING OF THE SUN-KISSED FIELD RITUAL because it was something he could use to help out his family's farm.
strengths/weaknesses
STRENGTHS: His Constitution is actually pretty high so he has a good immune system and is kind of bulky? He can take a hit yo. also drink u under the table
WEAKNESSES: gullibility and modesty. he sees the good in everyone and i mean EVERYONE SO LIKE lmfao he can easily be convinced of things
my art
tabletop stats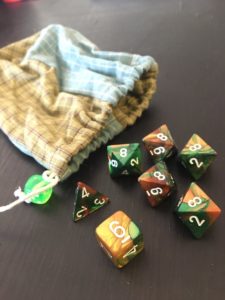 STR 13 | DEX 7 | CON 18 | INT 13 | WIS 16 | CHA 13
LEVEL 4 | HP 37/37
video game
cosplay
fanfic
artie/easton (artie/easton) by Jay
ice skating x_______x they're so cute it's painful
i'll be your religion (artie/easton, fang) by Max
warnings: gore, torture, noncon, character death
fang's just doing his thing!!!!! this is so beautiful but so, so fucking sad don't read this if you want to live
misc