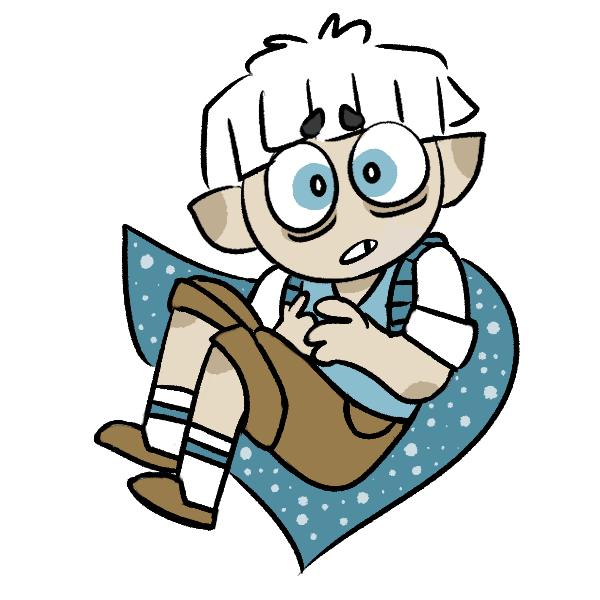 20's | 5'6″ | he/him | half-elf | wizard (illusion) | rogue
Nero is terrified of everything and desperately needs someone to tell him he did a good job!
A stickler for rules, he will not hesitate to report you to the authorities if caught breaking them. Luckily for everyone else, Nero's observational skills aren't the best and he can easily be tricked into believing most anything.
He's a bit of a narrative punching bag – kidnapping, blackmail, slowly turning into a demon … Nero's plan of living a perfectly boring life will never come to be.
baby boy, baby
look, it's got anxiety 🙁
my punching bag
updated: 11/20/21