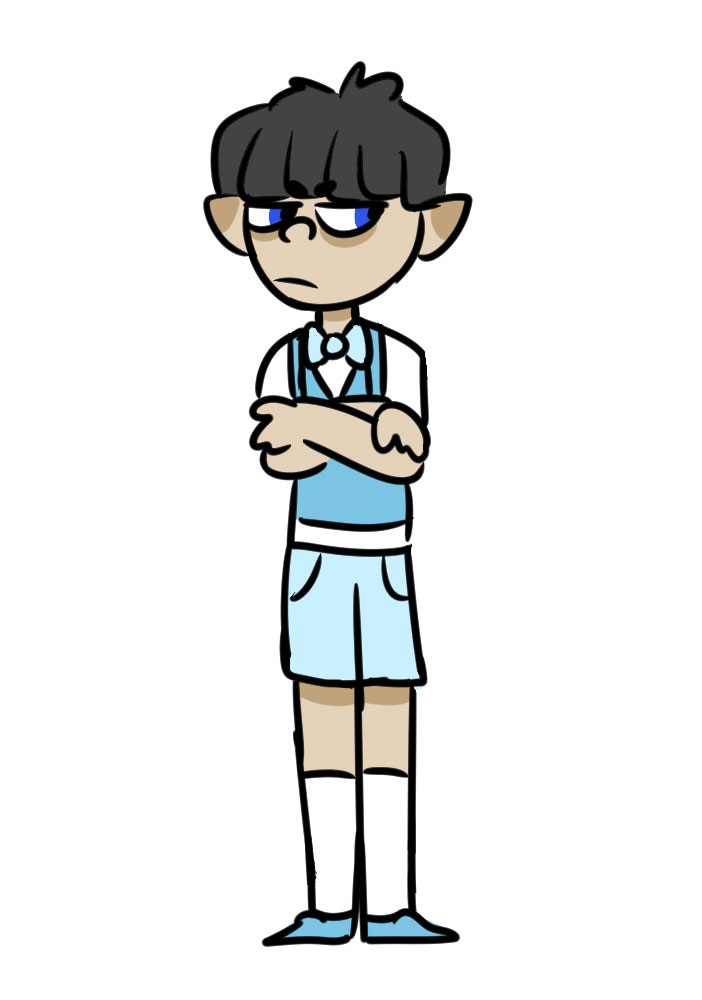 AGE | BIRTHDAY | CLONEDAY  2 | July 3rd (Disobedience Day) | December 11th
IDENTITY  male | he/him | demisexual biromantic
BODY 5'6″ | well-fed | soft boy | black bowlcut | teeny lil brows | still got that weird arm huh
RACE  quarter-elf
CLASSES  wizard (illusion) | rogue | paladin (Honestly)
PROFESSION  Chastity of the 7 Virtues | right-hand man to Honestly
ALIGNMENT  lawful good
VOICE  LilyPichu as Sejuani 
ZODIAC  Cancer
APPEARS IN  CROWNE
long story short, we broke into envy nero's dark office, stole his old arm, & threw it into a blood tub.
tada! baby nero!
♫
playlist analysis
* consecrate *
maybe this is too serene for him having been birthed from a giant vat of blood
beyond the pale
congratulations! it's a boy!
help i'm alive
no one asks to be born, & definitely no one asks to be born twice
the right wrong
how could i resist preventing my demons from ever existing & making a mess of the life that i could have had
would you rather
be your own worst enemy?
the moon / awake
if the younger me just could have seen the trouble i'd create he'd never have agreed to carry on