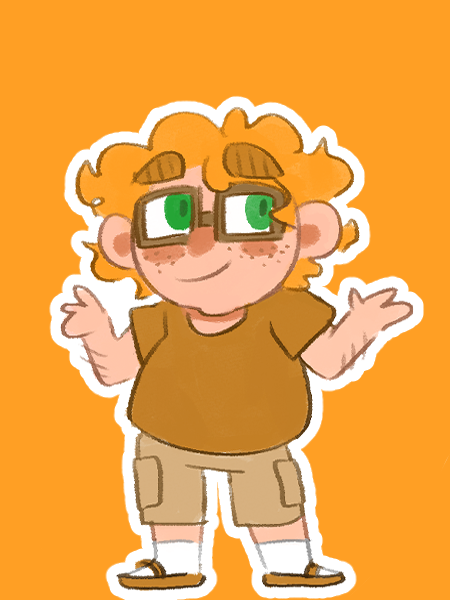 30's | 5'5″ | he/him | human | wizard sorcerer
Tanum is excited about literally everything all of the time. His hair is a permanent mess, he's pudgy and short and adorable and his eyebrows are gigantic. I love him
He was cursed as a kid so none of his magic comes out right for a while. Lots of stuff got set on fire and he grew trees where trees should not be grown.
He once asked someone to remove his still-beating heart (not a metaphor) and has died numerous times.
But Havi is a cleric so it's fine!
fanfiction
ordered newest to oldest
fics currently do not have content warnings – browse at your own risk!
havi/havi/tanum – by jay
(good!havi/tanum/evil!havi, rated M)
★ From Start to Finish – by dee
(havi/meril, havi/tanum, rated T)
gay hell – by jay
(havi/tanum, crossdressing, rated M)
gay dumb children – by dee
(havi/tanum, rated M)
video game
cosplay
misc